Finley's service took place on 21st April 2012 in Canada.  The service was conducted by a lovely celebrant who has also lost a son. I really felt like she could understand a lot of what we were going through. Most of my family and closest friends from Canada were there. I so wish that Steve's family and our friends from the UK could have been there too.
Finley was cremated, and his little urn was sitting on a table at the front of the room. Also on the table were the flowers from Steve's mum, stepdad and sister Sadie. Around the table were the teddy bears that we asked people to bring instead of flowers. We donated them to the children's unit at the local hospital. I got a call from the hospital later thanking us and saying that the children adored them.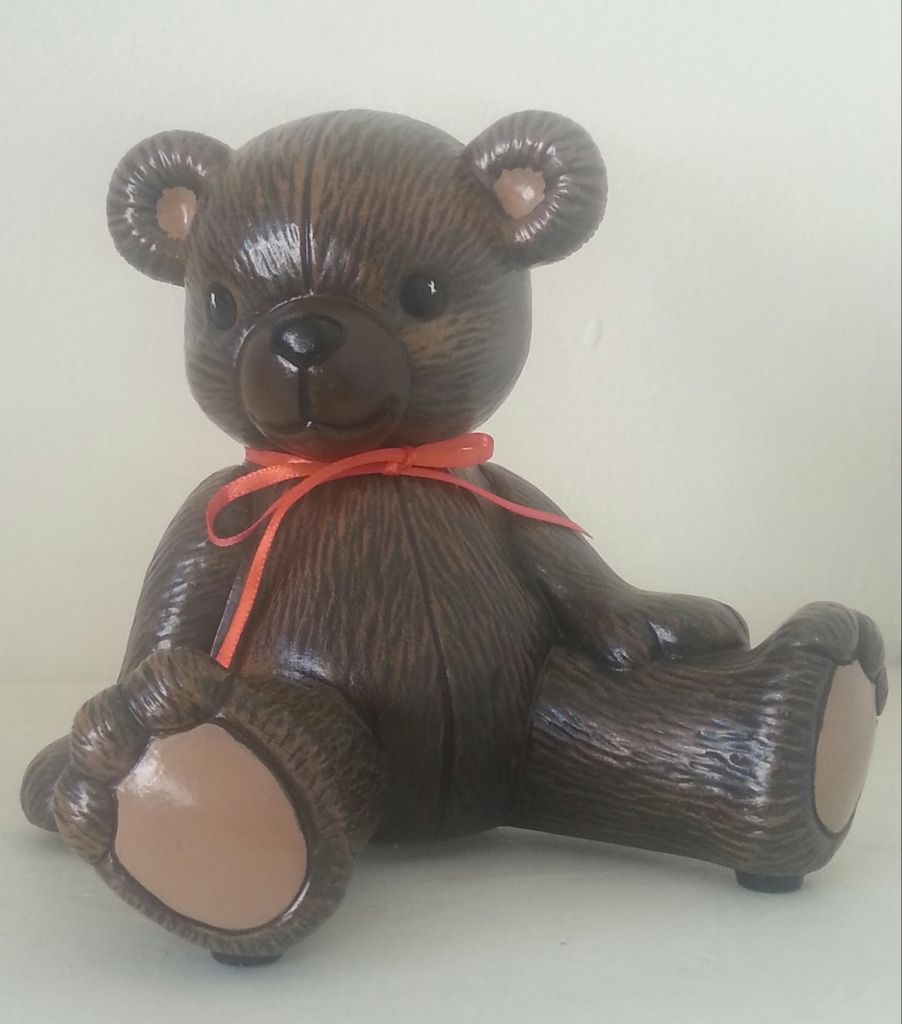 The celebrant talked about our journey of getting married, moving and finding out we were pregnant. About the joy and expectation that one feels when a new baby is expected. She spoke of the plans and preparations that went into Finley's life. She called our family a "League of Nations" because Steve is British, I am Canadian and Finley ended up being Italian. It made me smile when she said that.
After the readings and songs were played, everybody went outside. We released pale blue balloons. It was beautiful.
Steve chose the following poem to be read out:
If by Rudyard Kipling
If you can keep your head when all about you
Are losing theirs and blaming it on you,
If you can trust yourself when all men doubt you,
But make allowance for their doubting too;
If you can wait and not be tired by waiting,
Or being lied about, don't deal in lies,
Or being hated, don't give way to hating,
And yet don't look too good, nor talk too wise:

If you can dream – and not make dreams your master;
If you can think – and not make thoughts your aim;
If you can meet with Triumph and Disaster
And treat those two impostors just the same;
If you can bear to hear the truth you've spoken
Twisted by knaves to make a trap for fools,
Or watch the things you gave your life to, broken,
And stoop and build 'em up with worn-out tools.
 
If you can make one heap of all your winnings
And risk it on one turn of pitch-and-toss,
And lose, and start again at your beginnings
And never breathe a word about your loss;

If you can force your heart and nerve and sinew
To serve your turn long after they are gone,
And so hold on when there is nothing in you
Except the Will which says to them: 'Hold on!'

If you can talk with crowds and keep your virtue,
' Or walk with Kings – nor lose the common touch,
if neither foes nor loving friends can hurt you,
If all men count with you, but none too much;

If you can fill the unforgiving minute
With sixty seconds' worth of distance run,
Yours is the Earth and everything that's in it,
And – which is more – you'll be a Man, my son!
And I chose:
Little Snowrop – Author Unknown
The world may never notice
If a Snowdrop doesn't bloom,
Or even pause to wonder
If the petals fall too soon.
But every life that ever forms,
Or ever comes to be,
Touches the world in some small way
For all eternity.
The little one we longed for
Was swiftly here and gone.
But the love that was then planted
Is a light that still shines on.
And though our arms are empty,
Our hearts know what to do.
For every beating of our hearts
Says that we love you.
There were also two songs played.
Steve chose:
Fix You by Coldplay

When you try your best, but you don't succeed
When you get what you want, but not what you need
When you feel so tired, but you can't sleep
Stuck in reverse
And the tears come streaming down your face
When you lose something you can't replace
When you love someone, but it goes to waste
Could it be worse?
Lights will guide you home
And ignite your bones
And I will try to fix you
And high up above or down below
When you're too in love to let it go
But if you never try you'll never know
Just what you're worth
Lights will guide you home
And ignite your bones
And I will try to fix you
Tears stream down on your face
When you lose something you cannot replace
Tears stream down on your face
And I…
Tears stream down on your face
I promise you I will learn from my mistakes
Tears stream down on your face
And I…
Lights will guide you home
And ignite your bones
And I will try to fix you
 Small Bump by Ed Sheeran
You're just a small bump unborn
In four months you're brought to life
You might be left with my hair
But you'll have your mother's eyes
I'll hold your body in my hands
Be as gentle as I can
But for now you're a scan
Of my unmade plans
A small bump
In four months you're brought to life
I'll whisper quietly
And give you nothing but truth
If you're not inside me
I'll put my future in you
You are my one and only
And you can wrap your fingers round my thumb
And hold me tight
You are my one and only
You can wrap your
fingers round my thumb
And hold me tight
And you'll be alright
Oh, you're just a small bump I know
You'll grow into your skin
With a smile like hers
And a dimple beneath your chin
Fingernails the size of a half grain of rice
And eyelids closed to be soon open wide
A small bump
In four months you'll open your eyes
And I'll hold you tightly
And tell you nothing but truth
If you're not inside me
I'll put my future in you
You are my one and only
You can wrap your fingers round my thumb
And hold me tight
You are my one and only
You can wrap your fingers round my thumb
And hold me tight
And you'll be alright
And you can lie with me
With your tiny feet
When you're half asleep
I'd leave you be
Right in front of me
For a couple weeks
So I could keep you safe
Because you are my one and only
You can wrap your fingers round my thumb
And hold me tight
You are my one and only
You can wrap your fingers round my thumb
And hold me tight
And you'll be alright
You were just a small bump unborn
For four months then torn from life
Maybe you were needed up there
But we're still unaware as why