Hi everyone,
I've been really crap at posting recently. There is SO incredibly much going on in my life at the moment, and while I feel the need to write and share it, I haven't really known where to begin.
My best friend in the whole wide world had her second baby on June 24th. A beautiful little girl we'll call A who was 7lbs 1oz. It all happened near the beginning of one of my ten day shifts so I didn't get the chance to go and meet her until last weekend.
I'm not going to lie – there was a huge part of me that was dreading this baby. When Kayla told me she was pregnant I cried and pretty much gave myself an anxiety attack. And then when I got back to Canada and saw her bump, it was incredibly hard. But as with anything that is worth it, we managed to navigate through a really tricky time and have come out the other end all the better for it.
I think this new baby has really illustrated for me just how incredibly different I am now that Finley has died. When Kayla was pregnant with her first baby, I was so excited. I'm sure I annoyed her with questions and gender guesses. I had been living back in Canada for almost a year, and then decided to make the move back to the UK when she was pregnant. But all the while I was so happy and made her promise to tell me AS SOON as the baby was born. When I got that birth announcement I cried. Happy wasn't the word. And it killed me that I wasn't there to watch O grow up.
Now I am home I get to spend lots of time with O. I love her to bits. Spending time with her has been so healing for me. I desperately want it to be the same with A, her new baby sister. And yet I can't help the sadness that surrounds anything to do with babies. Especially tiny newborns.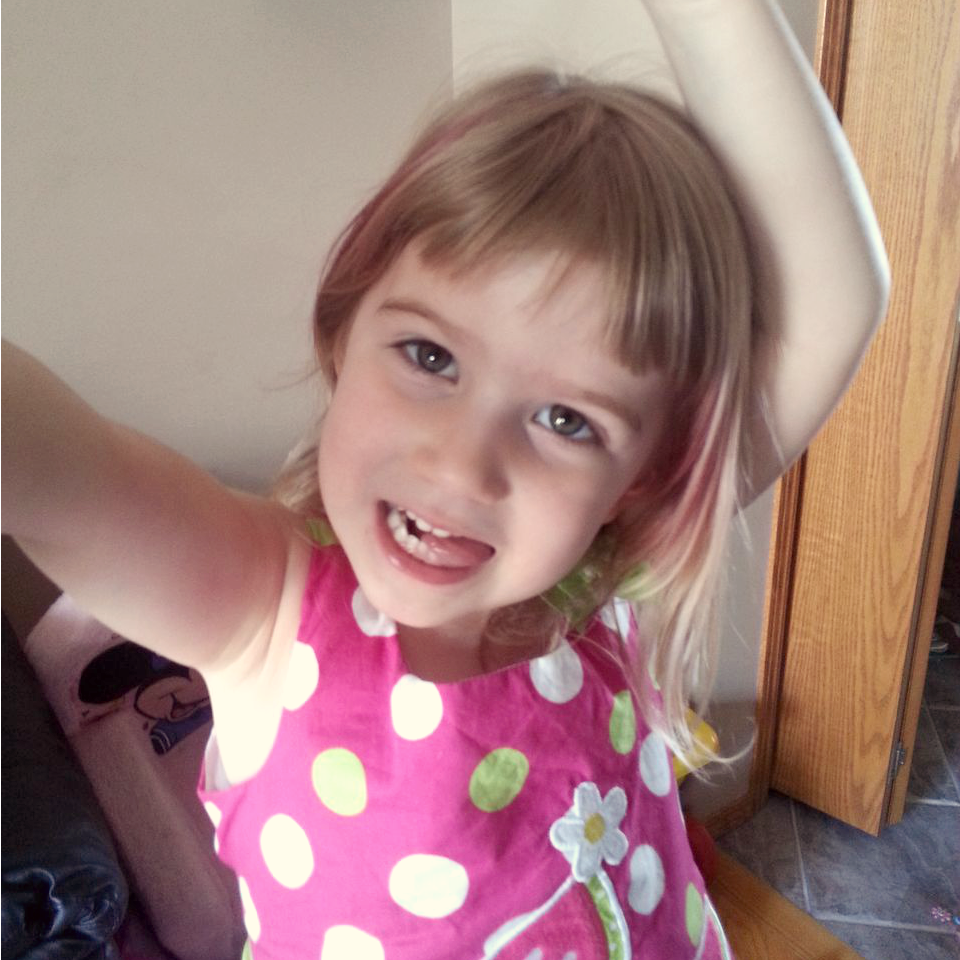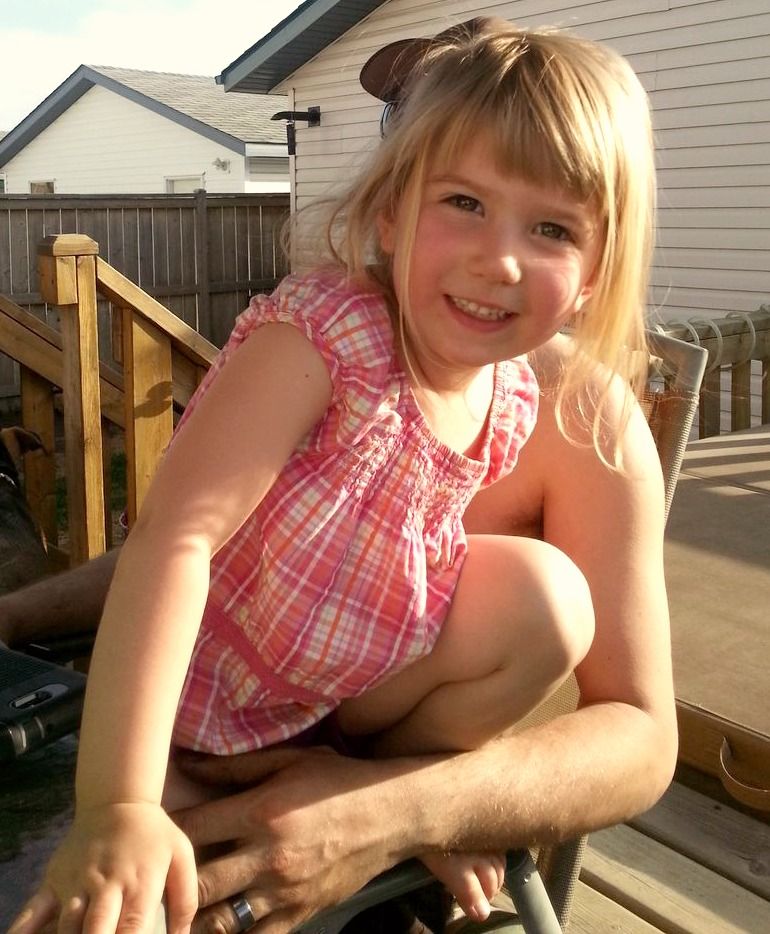 In the end I took the plunge and went to see them all. I held A straight away and didn't even cry. I had A in my arms and Olivia was sitting on my knee and I could really remember just how much children make me happy. I had lots and lots of newborn snuggles and lots of playtime with O. And of course it's always nice to get to spend time with Kayla – she really is family.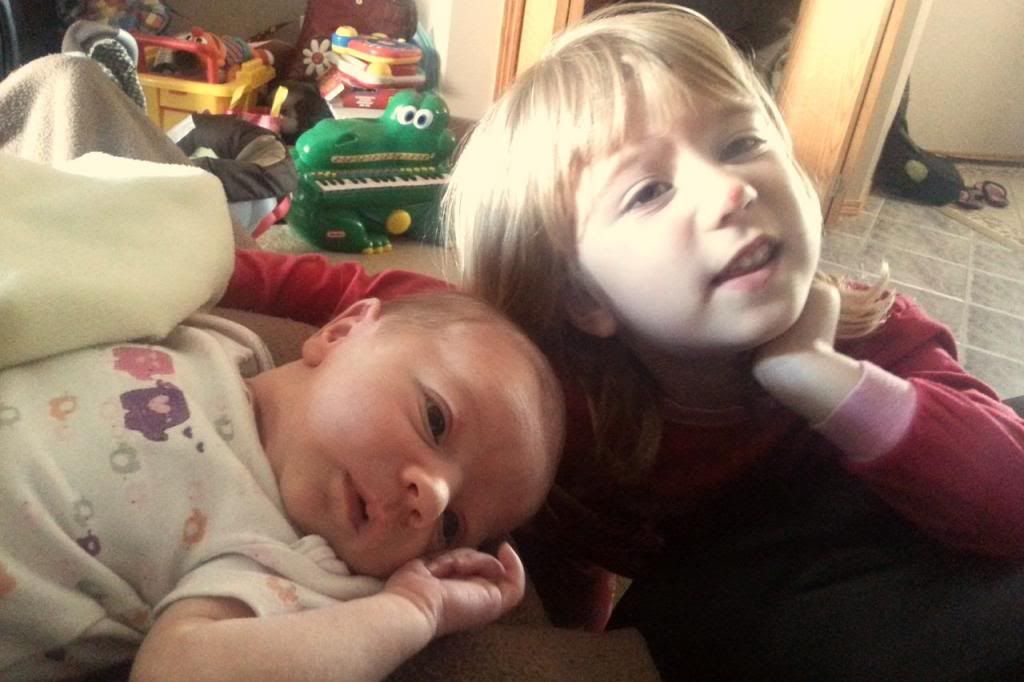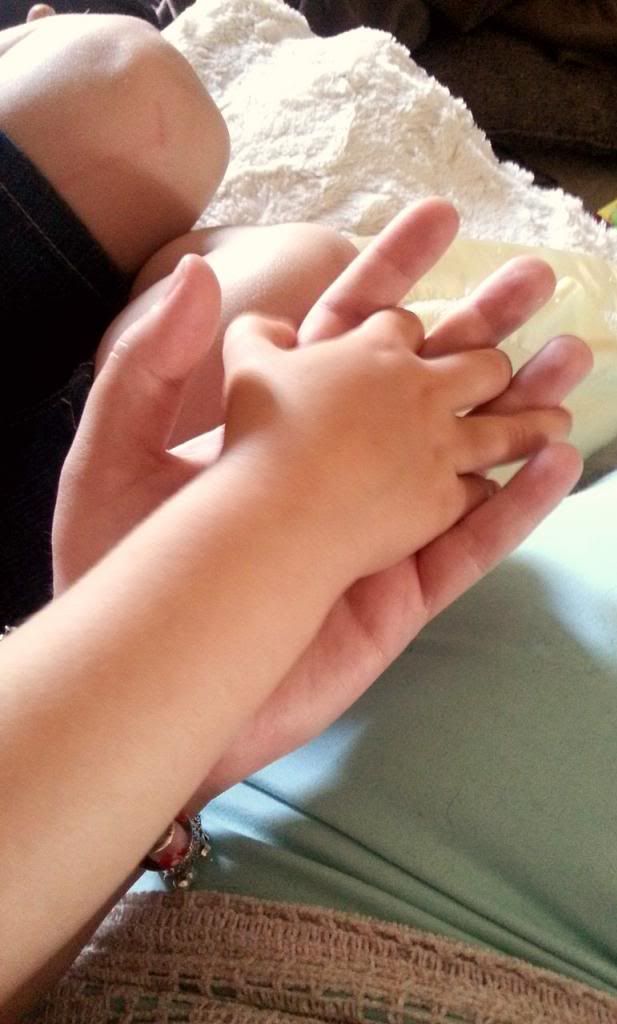 Anyways, this post has gotten a lot longer than I intended already. I will post quite a few updates in the coming days so that I can get everything off of my chest and then feel like I can start posting at my leisure again. It's very odd how not knowing how to write about one thing, makes me feel stuck and like I'm not able to write anything else.
Hope you are all okay. The good news is I've been keeping up with the reading of other blogs :)