A lot of you probably already know that I took a trip to Naples last week. I planned this trip ages ago and while I thought of writing about it, I don't think I did because I didn't want to dwell on just exactly what this trip would mean. When it became apparent to me that we were definitely going to move forward with our move to Canada, I knew in my heart that I had to go back to the place where Finley was born, because once we live overseas, the opportunity just wouldn't be there.
In my mind I made all kinds of plans for fun things to do, friends to see, and things I wanted to accomplish that I didn't manage while I was pregnant. I think I was desperately trying to cover up the fact that this trip was going to be hard.
Taken on the beach near our home in Italy.
My flight was very early as I wanted to make the most my first day. Steve (and Jacob) dropped me off at the airport. I felt brave. And then I got on the flight, and the plane took off. I felt trapped. There was no getting off and no turning back. I was afraid of how it would feel to be back in the place where Finley's entire life existed. I was afraid of how I would cope seeing the people who knew me through my pregnancy and who I had last seen as I was leaving for Canada so defeated. I luckily had a row to myself, and so I turned on my music and stared out the window into the clouds, and really just let myself be in the moment and feel how I was feeling. That helped a lot with the anxiety as I didn't have to feel the pressure to be something other than who I was at that point. I listened to all of the songs that make me think of my son, and reflected on all of the times when we were together, and I cried.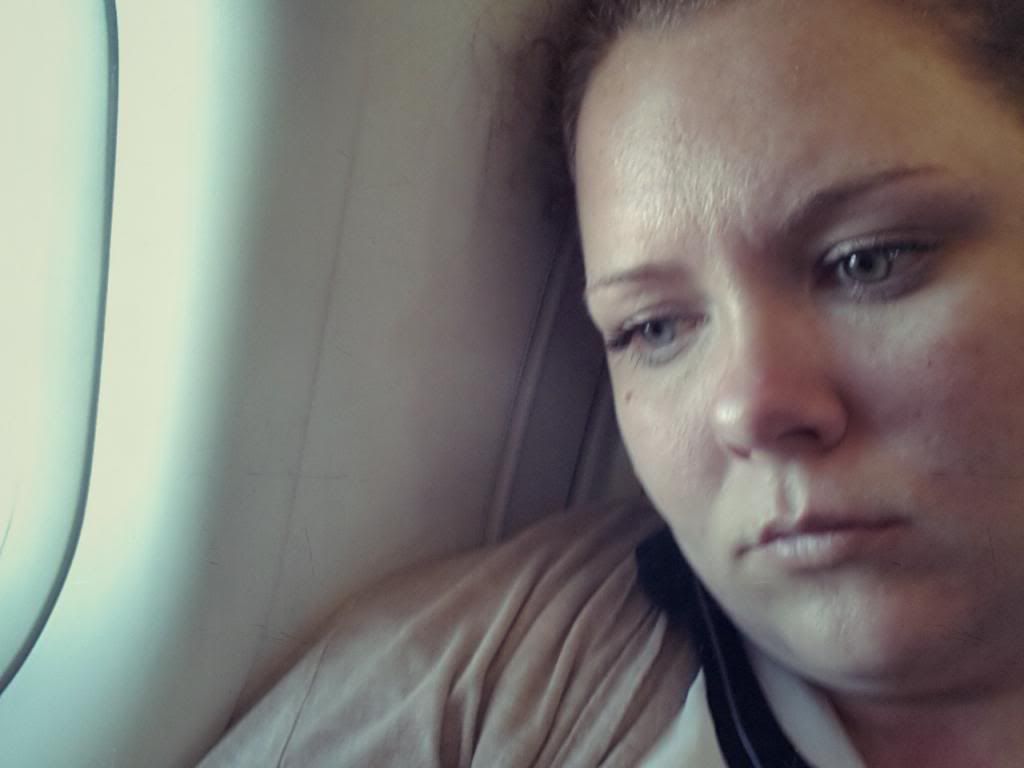 Taking a moment to reflect on the flight.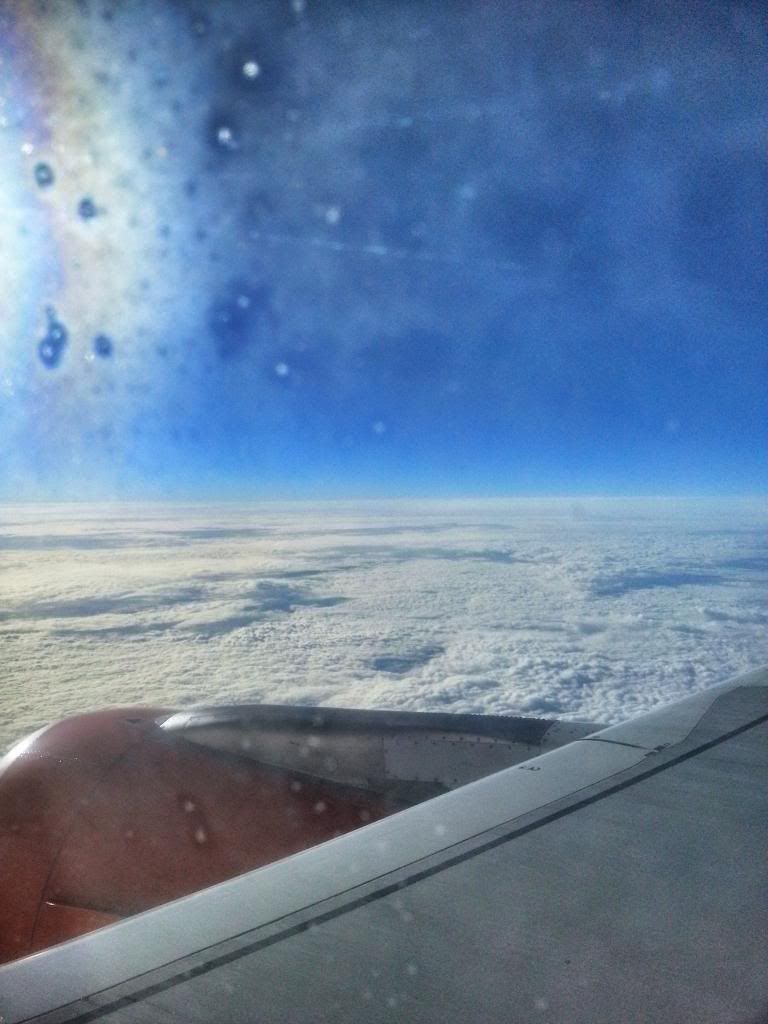 Looking out over the clouds.
Is this where Finley is?
As the flight descended into Naples, I tried to catch my breath. I watched out the window as we dropped closer and closer. Everything looked exactly as I remembered it. We flew past the Ikea where I bought Finley's cot and changing unit. That stung. I knew just how many things I was going to have to relive by being there.
When I finally got through security, I found my friend Sharon outside. And I cried some more. Somehow seeing her released something. It was a big realisation that everything was real. I didn't imagine it. I can't explain how much it sometimes feels like I made the whole thing up…Italy, my pregnancy, Finley dying… and yet there it all was, right in front of my face.
The trip was made up of many highs and lows. In so many ways it felt as though I'd never left. Everything was mostly as it was when I left, and I always have a strange feeling of having a separate life in each of the countries I've lived in, as though they don't or can't overlap. But these lives and these places do overlap, because the reality is that they are all a part of one life, my life, and in so many ways this trip was about coming full circle for me.
Most importantly for me, I felt connected to Finley. It was as though I was where I was supposed to be, where I imagined myself to be at that point in another life. There was a part of me that wished we were still living there, but a big part of that wish was living there with Finley, and no amount of wishing can ever bring him back.
It rained so much during my visit. Because of the rain we were able to see this rainbow on our visit to Capua.
It felt like Finley sent it just for me.
We had a lovely day on the beach that is just a couple of minutes drive from where our home was. The weather wasn't great which meant we had the beach to ourselves. I wrote Finley's name so many times up and down that stretch of sand, and as I moved further along down the beach, I could look back and see Finley almost as far as the eye could see. Sometimes the waves would startle me as I was writing and wash the letters away. I ended up with very wet feet. It was a sweet moment, one in which I could practically feel Finley's presence, and I never wanted to leave. But like all things seem to, the moment was over, and I left with a heavy feeling in my heart, and a jar of sand that seemed to weigh nearly as much.
Finley's ame in the sand near our home in Italy.
Grief would sneak up on me in all kinds of ways. Going to the grocery store and having to drive past the shop where we bought Finley's pram. The grocery store itself, which is where Steve and I bought Finley's first baby grow. It is green with Snoopy on the front, we bought it before we even knew we were having a boy. Visiting places that Steve and I had planned to visit after Finley was born. Driving past the town and the hospital where Finley was born. The realisation that the last time I had driven down that road was when I was in labour and so excited to get to meet our son. Constant pangs as I remembered things that should have been happy memories, but now just seem so sad.
All in all the trip was amazing. I am glad that I was able to have the opportunity to go back. Since I've been home though, I've been quite tired. Emotionally tired I think. I have had to take so much in and at the moment I'm not really sure how to process any of it. I miss my son so much.
View from the top of the crater at Carney Park.
I never made it up before as I struggled to climb while I was pregnant.