Fran from Small Bird Studios is hosting a series of guest posts and giveaways in the spirit of Christmas. When I found out about this opportunity, I so wanted to be involved.
This year I've knit stockings for each member of our family. I was desperate to have something with Finley's name on for Christmas. I am so pleased with how they've turned out.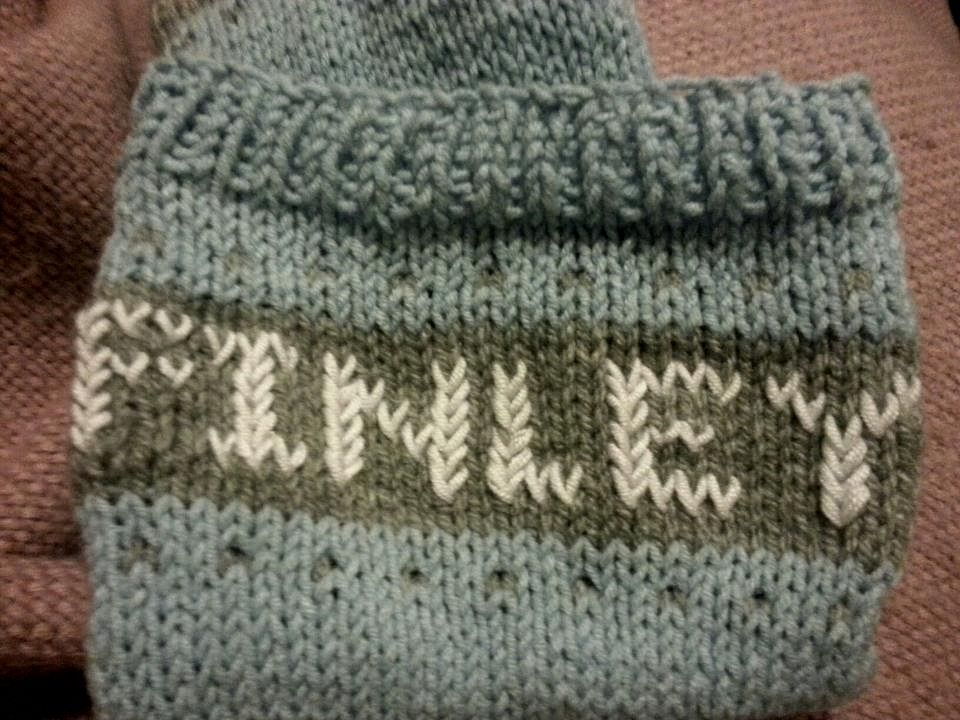 Finley's stocking.
I decided it would be nice to create something for another family who is missing their little one this Christmas, so I've created a giveaway and the winner will receive a hand knit stocking, in chosen colours, customised with a name up to 6 characters in length.
The giveaway will end tomorrow as it takes quite a bit of time to finish one of these stockings. I'm so looking forward to making something special for one of you.