Don't you just love when you come home from work, a bit tired because it's been a long day. You know you need to cook dinner, but after that you just plan on relaxing. Maybe do some knitting or a bit of blogging.
Tuesday night my husband decides to sort out his things that he needs for the next day's mountain biking adventure. But what he finds when he pulls his trousers out is that they have a big hole in the crotch that he "forgot" about. Being the evening before he needs them, there is no time to buy new ones. He had another pair that he threw in the bin because the button had fallen off. How much easier it would have been to sew a button on than to try and fix this hole. Because a) the fabric was fraying in some places and b) I don't have a sewing machine (it's in Canada).
I've never been one for mending things much…but I have this idea in my head that I want to be 'that' kind of wife. The one who cooks things from scratch and bakes and knits and creates. It's becoming harder now that I'm working full time, but I still give it a go.
I managed to fix the hole, and the good news is that it held together the whole day when he was out mountain biking.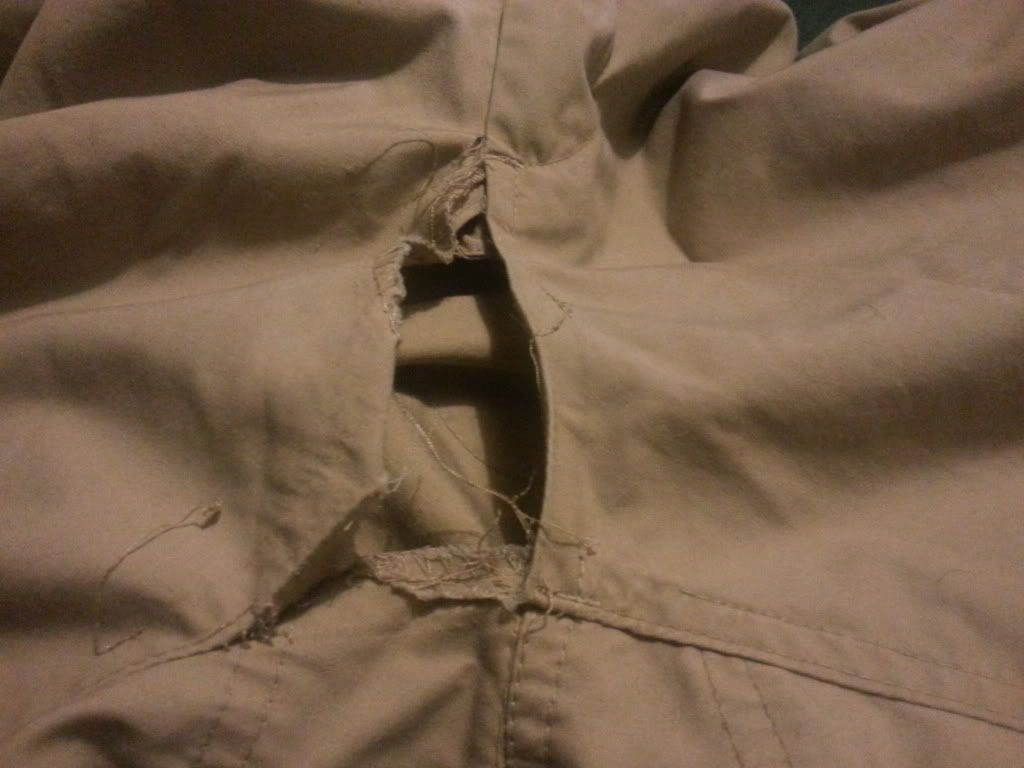 Before.
After.
Would you take the time to mend a hole like this???